Highlights

We are pleased to welcome three prestigious keynote speakers:
Welcome
The role of software architecture in the engineering of software-intensive applications has become more and more important and widespread. Component-based and service-oriented architectures are key artifacts to the design, development and evolution of all software systems. The European Conference on Software Architecture is the premier European conference dedicated to the field of software architecture, covering all architectural aspects of software and service engineering. ECSA 2013 will continue the series of successful events of the last years.
A special issue of Elsevier's FGCS journal (IF 1.987) is associated with ECSA 2013. For more details, see the CfP for this special issue here: https://info-web.lirmm.fr/ecsa13/index.php?id=147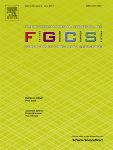 We are pleased to inform you that Montpellier will host, on Thursday 4th and Friday 5th July 2013, the 100th edition of the bicycle race "Le Tour de France", one of the most prestigious cycling events in the world (see details here). We hope that you will enjoy your stay in Montpellier!